If you are here for the quick answer scroll to the bottom, otherwise…
Compensating an architect never seems simple and is usually a mystery, even for the architect. Personally it is not my favorite and would rather do it for nothing, but I have a family to feed, and… well that's just not how the economy works.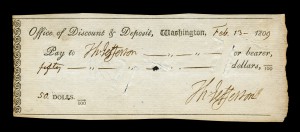 Architects tend to forget what services were agreed on and lose track of what should have been invoiced as an additional service. Why?  Each has their reason but for most it's likely one of two things; they become friends with their client or they fall in love with the project, or both. For me it's the latter and sometimes both. Each project becomes another child, and like I am with my two (human) children, I will do anything to ensure they are successful.
For the sake of simplicity, I will talk about three methods you can most likely expect for a single family home or light retail fit-up. These are a flat fee, hourly and a percentage based fee; or some variation of the three.
Fixed or Flat Fee:
An agreed upon scope that will be delivered for a 'not to exceed' fixed fee. Client obligations for additional compensation should be included for such things as delays not caused by the architect, client changes and undisclosed or unforeseen conditions.
Hourly:
An hourly fee is generally used when the work is relatively simple and the expectation of time is minimal. If your project is straight forward and you are a person who knows what you want and can quickly arrive at decisions, an hourly fee might be your best option. But let's face it, how realistic is this when it comes to an investment as large as a new home, or even just a new kitchen.
Each firm has a rate schedule that will correspond appropriately to the duties performed. This schedule is published by the American Institute of Architects so it will likely be identical from firm to firm. As of the date of this article, the rates and the percentage of time spent on your project for each role are:
Principal $175 (5%) Project Architect/ Associate Principal $135 (10%) Project Manager $95 (15%) Senior Draftsperson – $80 (60%) Intermediate/Junior Draftsperson – $65 (10%)
Percentage:
A fee that is based on what it will cost to build the project. This percentage will vary from architect to architect but generally fall in the range of 5% to 12%. This method can be a slippery slope and border on issues of conflicting interests, resulting in issues of client trust. An architect can simply specify expensive methods and materials to drive up the cost of construction, and their fee. Or, if I specify a stock floor tile based on your approval and then you decide go with an imported tile from Italy that is triple the cost, should I then raise my fee accordingly? Not based on the increase in cost. Only my time as it relates to selection and coordinating construction is billed. This is considered an additional service and will be clearly defined in the contract.
The nitty-gritty:
But you're not here to learn about how an architect arrives at a fee, you are likely reading this because you want some idea of what you will pay for an architect. Ok, here's the dirt, a good rule of thumb is to apply the 5% – 12% range mentioned above to your budget.
>$1million start at 7% or 8% (moving down the scale as your budget exceeds 2 and 3 million)   >$500k start at 8% or 9%   <$500k start at 10%   For additions and gut renovations start at 10% or 11%. (for a 100+ year old house consider 12% or higher)  
ALWAYS keeping in mind that the number you arrive at is VERY preliminary and does not take into account complexity, taste, site constraints etc. and will get you a VERY rough idea. If you want a ballpark figure, talk to an architect. The first visit is usually free and mine are ALWAYS free. Also, outsourcing of junior and support staff duties seems to be trending in this age of electronic media and communications, why does this matter? Outsourcing lowers overhead… and fees.
photos
1
&
2
  used w/ creative commons license